© 2017 BC Records | BC 17(?)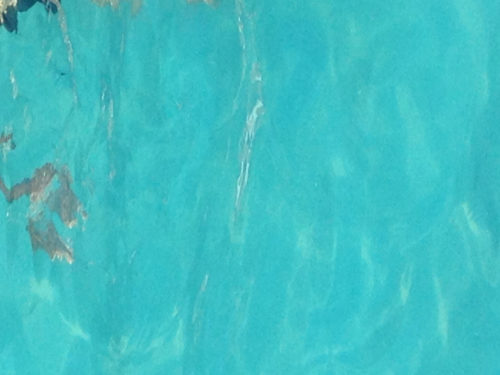 Water Worship is a seven movement oratorio about water, my family, several of whom I lost just before penning this work, and my love of hot springs.
The live recording was made features a string quartet from my favorite San Francisco new music ensembles The Left Coast Chamber Ensemble, The Beth Custer Ensemble (it was our last concert together), and very special guests Dean Santomieri and Bart Hopkin.
I spent a year in water contemplation:
spending time near it, on it, in it.
We all know what dire straits the ecology of our world faces.
Water is glorious and our most precious resource.
We must conserve, regenerate and worship at every turn.
Thank you for joining me.
Left Coast Chamber Ensemble string quartet:
Anna Pressler & Phyllis Kamrin, violins,
Kurt Rohde, viola
Leighton Fong, cello.
Beth Custer Ensemble:
Chris Grady, trumpet
Jan Jackson, drums,
David James, guitar/voice
Diana Mangano, voice,
Lisa Mezzacappa, bass
Beth Custer, voice/Bb & bass clarinets.
with very special guests:
Dean Santomieri, narration, bass voice
Bart Hopkin, experimental instruments,
Mixed by: Jeff Cressman
Recorded by: Michael Zoka
Special thanks to SF Arts Commission, Jeff Cressman,
Luggage Store Gallery, and the fine musicians found here
who played so very well.
All words and music by Beth Custer except 'Industry' by Custer, Grady, Jackson, James, Mangano, Mezzacappa, Santomieri, Fong, Rohde, Kamrin, Pressler, & Hopkin.
Water Worship is dedicated to friends and family that passed on in the last couple of years: stepfather Jim Huffman, aunt Maureen Stewart, Michael Roman, David Van Dommelen, Gabrielle Curry, Bill Horvitz, Philip Silverstein, Masha Rozen, Whitney Gaunt, and Ebony McKinney.