The Beth Custer Ensemble
© 2016 BC Records | BC 16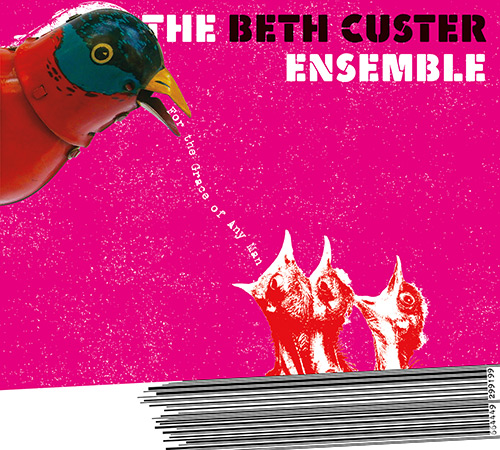 The Beth Custer Ensemble's long awaited third CD For The Grace of Any Man (BC Records 16) is a collection of original songs and instrumentals with some crackling arrangements of a few cover songs, all penned by Custer and guitarist David James. The CD sparkles with choral singing and clarinet, guitar and trumpet solos abound. Some great guest musicians round out the work. Recorded by the master trombonist for Santana, Jeff Cressman, who also guests on one track.
The Beth Custer Ensemble members include David James (guitar, vocal), Chris Grady (trumpet), Vicky Grossi (bass), Diana Mangano (vocal), Jan Jackson (drums), and Custer (vocal, clarinets, piano). Guests artists include Sandy Cressman (voice), Daria Shank Johnson (voice), Jeff Cressman (trombone), and Skate Stone (guitar, voice).
Wholesale enquiries welcome.