BOOKING:
Russian Telegraph takes it's name from two of San Francisco's 47 hills.
In 1993 musician Jan Jackson opened his studio door in Building 116, Hunter's Point, and said 'let's jam sometime.' Jan became the drummer for The Beth Custer Ensemble (nee Dona Luz 30 Besos) and my friend, playing on countless soundtracks, songs, Eighty Mile Beach, and MY GRANDMOTHER. David James replaced Will Bernard in BCE at Will's suggestion when he moved to Brooklyn. David and I began a long collaborative friendship, I play in his GPS and our Russian Telegraph.
'Russian Telegraph mixes the funk and soul of Curtis Bumpy, the art song of the Beth Custer Ensemble, and the worldly compositional stylings of David James's GPS. Along with presenting original music by its members, Russian Telegraph performs arrangements of songs by Caetano Veloso, Soundgarden, Paolo Conte, Nelson Cavaquinho, and others.' ~David James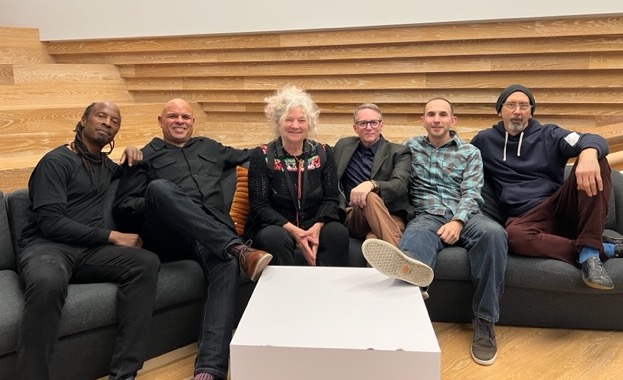 Russian Telegraph has performed at:
2023 Arts Academy Fashion Show w/producer Jakub Kalousek.
PEOPLE IN PLAZAS noontime concerts in downtown San Francisco
RUSSIAN TELEGRAPH recorded SAY NO! feat. Daria Shani Johnson for Judith Ehrlich's film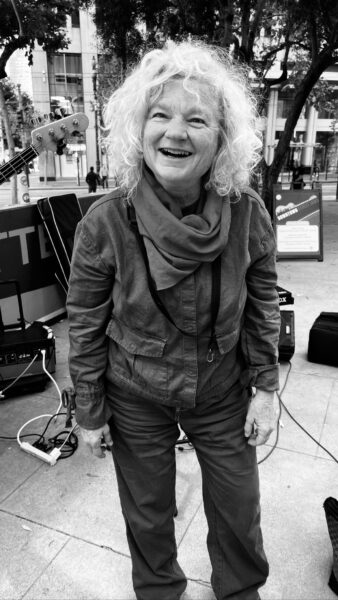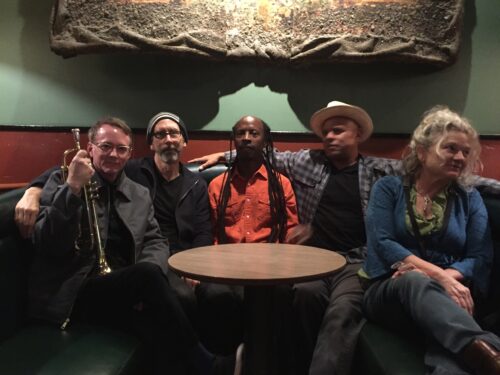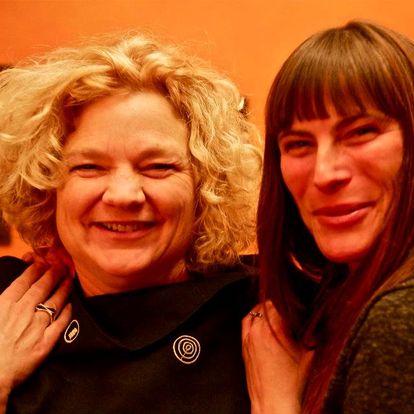 Group photo (minus Diana) taken in top secret location performing for a corporation, on Market Street, SF. Photo: Anonymous.
Black & White photos: Chris Grady @ People in Plazas, 2023.
Partial group shot at MakeOut Room, photographer Jordan Glasgow (?)
Beth Custer & Diana Mangano backstage at Throckmorton Theatre, by Federico Cusigch.