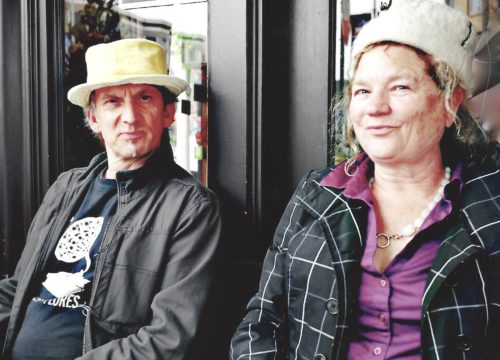 A dynamic duo giving urban tribalism a whole new soundtrack
Featuring
Stephen Kent – didjeridu, percussion, cello-sintir
Beth Custer – B flat, alto, bass clarinets, percussion
Trance Mission Duo
A unique combination! As Trance Mission Duo, Beth Custer and Stephen Kent create extraordinary and original music featuring soaring clarinet melodies, driving rhythms, and masterful didgeridoo grooves and ambience. TMD performs in festivals, galleries, and clubs the world over.
Kent and Custer met in San Francisco in 1991 and immediately formed Trance Mission, the critically acclaimed world music ensemble, releasing four recordings on the City of Tribes label, and touring widely in north America and Europe.
Trance Mission continues today as a trio with drummer Peter Valsamis and is currently finishing their fifth release.
Notable duo performances include Maybeck Studio, di Rosa Art Preserve, Garden of Memory, and Davis Jazz & Beat Festival.
A unique Aboriginal, African and European fusion. Their rhythmic, trance-inducing music for didgeridoo, drums and synthesizer makes a perfect soundtrack. — j. poet
This is such deep, exploratory, soulful music…unlike anything I've ever heard. It's world music, yes, but at the same time its progressive, jazzy, tribal, traditional, jamming, driving, trance rhythms…—PG, Dirty Linen
The Music
Press Reviews